Director General's Introduction
IP Australia's purpose is to ensure Australians benefit from great ideas. We achieve this through:
The administration of the IP rights system.
The regulation of patent and trade mark attorneys.
Educating our customers on the role of IP in their business.
Providing advice to the Australian Government to better shape the IP rights system domestically and internationally.
IP rights facilitate creativity, innovation, and the diffusion of ideas. To achieve our vision of creating a world leading intellectual property (IP) system that builds prosperity for Australia we are committed to continuous improvement, adaptation and innovation. Meeting these commitments is critical so our customers have trust in the value of IP, have confidence in our ability to meet their needs, and all Australians are empowered to access and benefit from IP rights ownership.
We are also committed to the APS Reform Agenda. Over the period of this plan, we will build our workforce to deliver better outcomes for the community by putting people and businesses at the centre of our policy and services, act as a model employer by providing a great place for our staff to work and contribute to a fairer and
more inclusive Australia by acting with integrity and fairness.
We will continue to make the IP system more accessible, including supporting the cultural integrity and economic potential of Indigenous Knowledge held by First Nations people. IP Australia is contributing to the Government's commitment to establish stand-alone legislation to protect First Nations people's traditional knowledge and cultural expressions and recognising them as our nation's first innovators. We aim to build a more inclusive and prosperous Australia while ensuring that Aboriginal and Torres Strait Islander peoples are fully considered within the IP system and the broader community.
Our customers are at the core of everything we do - our decisions, actions, processes, products and services. Our Customer Service Charter outlines our commitment to continuous improvement and maintaining high customer satisfaction rates. To deliver on this commitment, we will draw on data to provide customer experience excellence. We will identify meaningful trends and analyse real-time feedback. This will ensure we provide our customers with products and services that meet their needs.
Our vision means innovation lies at the heart of everything we do. We have developed an Innovation Framework that recognises the spectrum of innovation from iterative improvement to breakthrough transformation. The Framework empowers our staff to engage with risk and innovate in their roles. This ensures we will continue to identify and invest in innovation for the benefit of the IP system and our workplace over the period of this plan.
As the Accountable Authority for IP Australia, I am pleased to present our Strategic Corporate Plan for the period 2023-24 to 2027-28 as required under paragraph 35(1) of the Public Governance, Performance and Accountability Act 2013.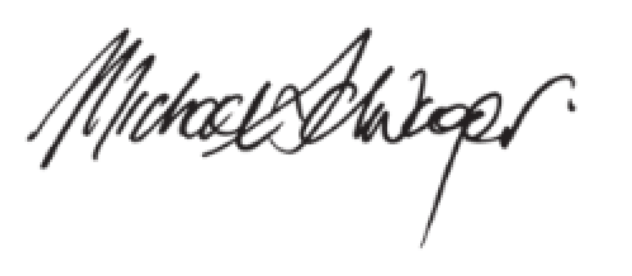 Michael Schwager
Director General, IP Australia